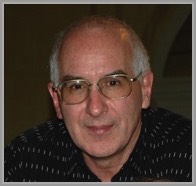 Dr Peter L Nelson, PhD (
CV
)
is a psychologist and social scientist who has 50+ years experience in personal and business coaching, transpersonal counseling, psychological assessment and research into behavior and consciousness.
His coaching and counseling focuses on making clients aware of how they perceive the world by guiding them to become more skillful and fluid in their use of attention. This process leads to an enhanced capacity for problem solving, goal setting and performance.
As a scientist, he has studied the psychophysiology and psycho-phenomenology of attention, perception and consciousness. His on-going research continues his earlier explorations of how people experience and understand reality—whether seen through the visions of mystics or the daily perceptions of ordinary people.
Dr Nelson received his doctorate in the Psychology of Religion from the University of Queensland, Australia and over the course of his career has worked as a university lecturer and a research consultant to corporations, universities and government departments. In Australia he practices as a consultant psychologist and life coach.
He has published original research on perception and consciousness in peer-reviewed international journals, including
articles
that show a connection between cannabis use and aspects of personality, attention and transpersonal knowing.
Dr Nelson also offers performance enhancing workshops based on the use of
Attention and Mindfulness